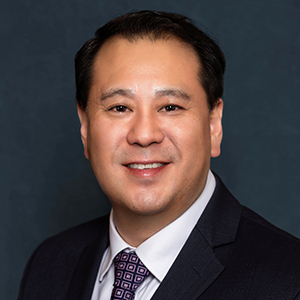 Achieving greatness is a perpetual process, not an end game. Excellence requires ongoing self-assessment of what we did, what we are doing, and what we will do in the future. This is the mindset of Rocky Vista University (RVU) with our vision of achieving new heights in medical education. 
The Rocky Vista University Montana College of Osteopathic Medicine (MCOM) is RVU's third medical school campus and has the noteworthy advantage of benefitting from all the experience, achievements and proven outcomes of RVU's medical school campuses in Colorado and Utah. However, one big difference to highlight is that RVU-MCOM will function like a stand-alone medical school with our own local governance structure and our own customized curriculum that will include more simulation, ultrasound, and other innovative educational opportunities. 
As the Founding Dean, I have the great privilege of welcoming you to our new state-of-the-art, purpose-built medical school campus located in beautiful Billings.  Billings is the largest city in Montana and serves as the major hub of quality healthcare delivery for the region. MCOM will offer the ideal place for you to learn, practice, and grow as a healthcare professional.     
MCOM's campus culture is rooted in our university's core values of excellence, diversity, innovation, collegiality, compassion, integrity, and service. We strive to prepare our students to work with diverse patients and populations, be service-oriented community partners, and be excellent representatives for the flagship medical school in Montana! 
We are excited to have you join us and we welcome you!
David J. Park, DO, FAAFP, FACOFP
Vice President and Founding Dean, RVU-MCOM
Professor of Family Medicine